COVID-19 Update for Utility Assistance
In order to comply with the recommendations of the Governor to ensure all individuals stay safe and contain the virus by following the guideline of limiting gatherings of 50 or more people, BCAP has decided to CLOSE their offices TO THE PUBLIC for walk-ins and on-site services.
This is effective as of Monday November 30, 2020 and will be in effect until further notice and guidance.
During this time, WE WILL CONTINUE to accept applications and verify documents during our
normal business hours of Monday-Friday, 9am-5pm by the following methods:
– Drop off documents to a secure box outside of the facility that will be checked and gathered daily.
Questions or follow-up with your applications will continue to be welcomed during our offices hours by phone at 609-747-4743.
Low Income Home Energy Assistance Program (LIHEAP)
BCAP's Energy Crisis Intervention Unit handles the Low Income Home Energy Assistance Program (LIHEAP), also known as the Home Energy Assistance (HEA) program, Cooling Assistance, and the Universal Service Fund (USF). LIHEAP is a federally funded program established to assist households with heating, cooling, and energy costs. The program is administered by BCAP in partnership with the Department of Community Affairs. LIHEAP benefits are issued on a sliding scaled based on County residency, type of energy, household size, and income. Currently, income eligibility is based on 200% of the Federal Poverty Level. Eligibility must be established each year during the LIHEAP season. The LIHEAP unit also processes applications for USF all year. USF provides eligible households with a monthly discount on their utility bill. The amount of the discount is determined by a comparison of the household's yearly utility bills and their income.
(609) 835-4329, Option 3
Universal Service Fund (USF)
The USF Program helps make electric and natural gas bills more affordable for low income families by receiving a credit on the monthly bill.
(609) 835-4329, Option 3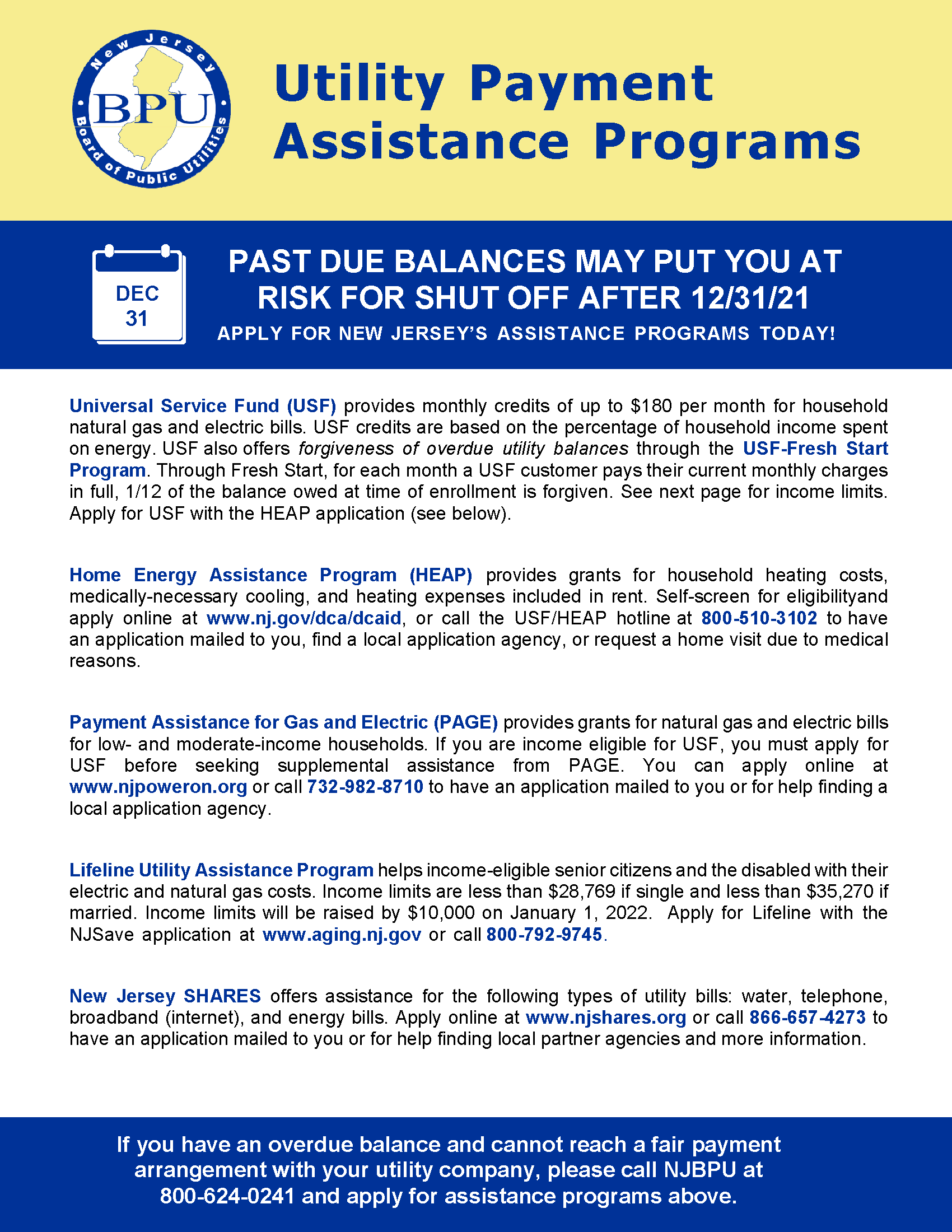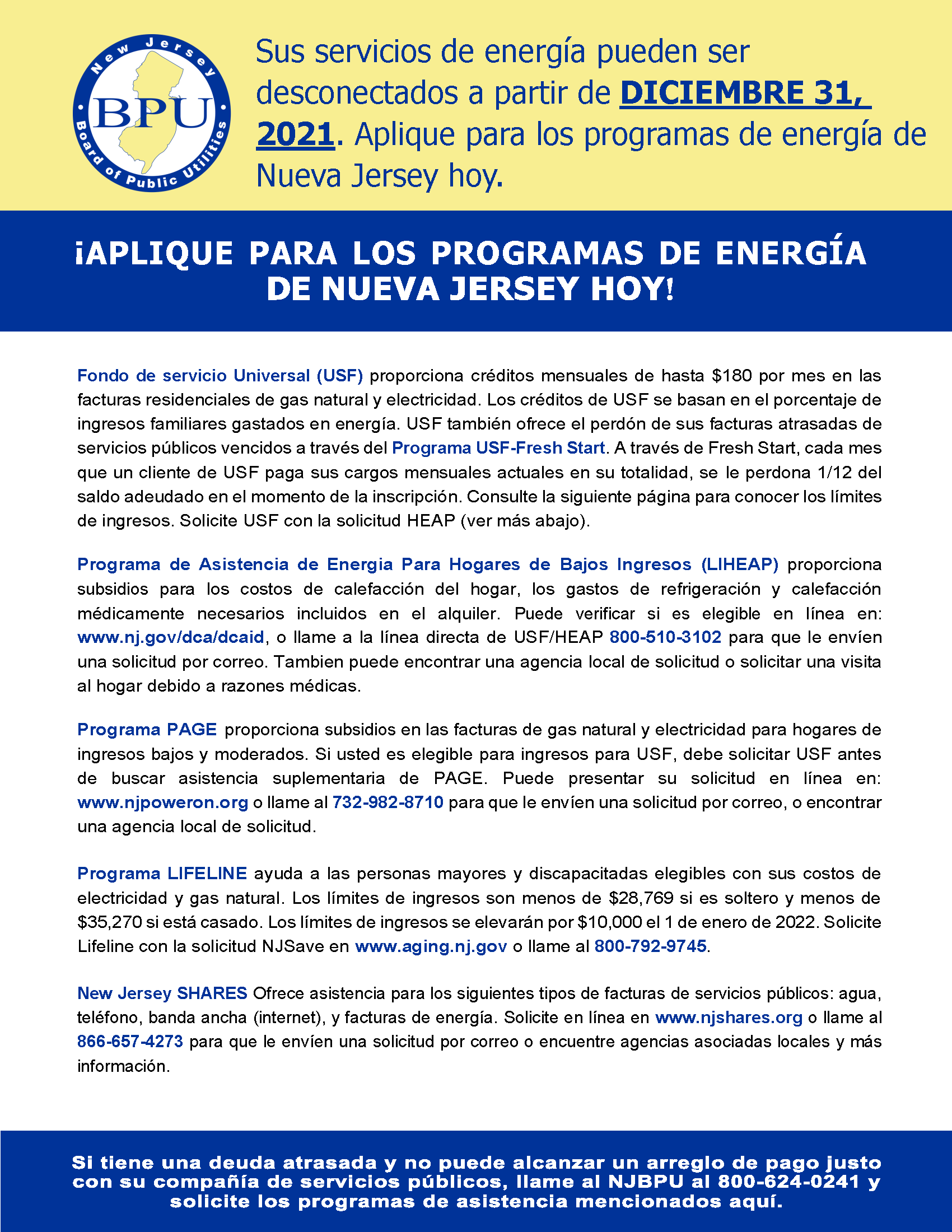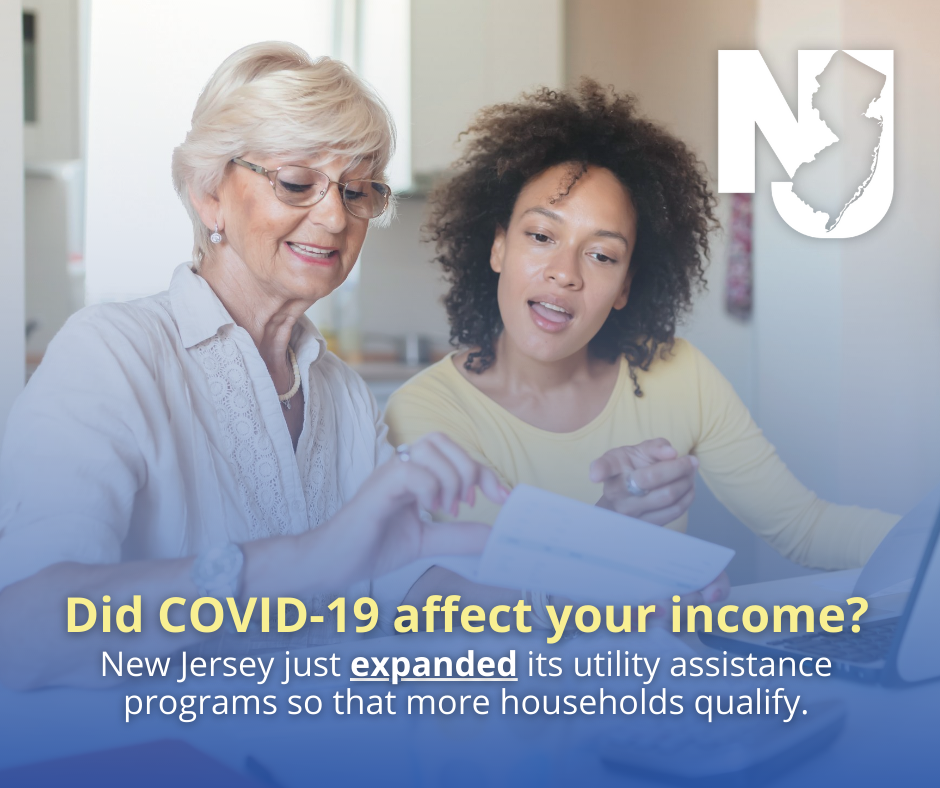 Applications may be requested by telephone or picked up at:
Dickens Community Center
1 Van Sciver Parkway
Willingboro, NJ. 08046