IVR System Training for Providers and Parents
COVID-19 Emergency Rental Assistance Program Phase II
Temporary rental assistance to low- and moderate-income households affected by the COVID-19 pandemic.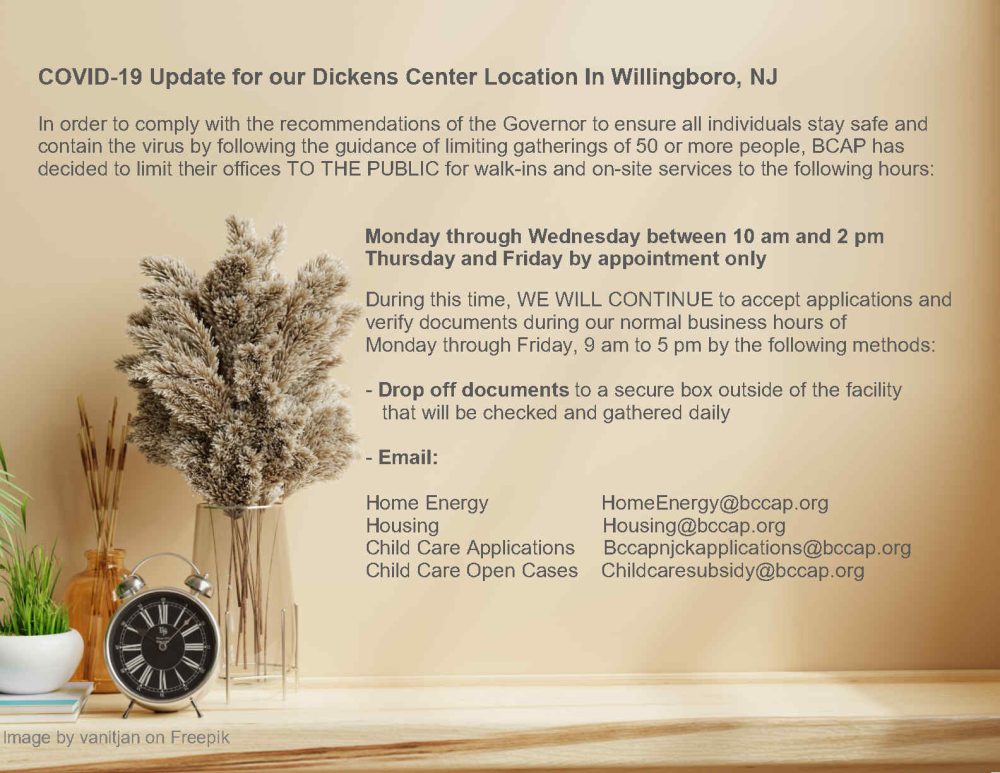 Education & Child Development
Ensure your child learns, grows and develops in a healthy setting. From high-quality early learning programs to in-home parent coaching, we are committed to helping your family thrive.
Housing Programs
BCAP is dedicated to assisting the community with senior housing, rental assistance, first-time homes and more.
Information and Referral
In addition to our current programs, BCAP will provide resources, information and referrals to other programs and services throughout Burlington county.
BCAP Administrative Office
718 Route 130 South
Burlington, NJ 08016
(609) 386-5800
This institution is an equal opportunity employer.

BCAP is a Member Agency of the United Way of Greater Philadelphia and Southern New Jersey